Sidcup Lapidary & Mineral Society
HOME PAGE
Ettringite

Kalahari Manganese Fields
South Africa

Fluorite

Peru

Strengite on Muscovite

Galileia
Minas Gerais
Brazil
Welcome to the website of

The Sidcup Lapidary and Mineral Society

We hope you find these pages useful and informative.
The group has been running for over 40 years with an active membership.
We have a workshop with cutting, grinding and polishing equipment, display tables and microscopes for your use.
On this site you will find the current meetings schedule, a brief history of the Society,
a virtual tour of our workshop and some links which may be of interest.

PLEASE NOTE:
CHANGE OF MEETING PLACE FOR MONDAY EVENINGS

OUR NEW MEETING PLACE FOR REGULAR MONDAY EVENING
GET TOGETHER AND LAPIDARY WORKSHOP IS:

The Learning Centre Bexley
5 Brampton Road
Bexleyheath
Kent
DA7 4EZ

The Society meets from 7:30pm to 9:15pm on Monday evenings
(During Term Times)



RECENT ANTIC'S


Forthcoming meetings
OCTOBER / NOVEMBER
2015


Notes about our recent trip
to
Machen Quarry, S. Wales.





Agate display evening.





2010 Christmas show.





Minerals, Crystals and Gemstones
with
Inclusions
Evening






NOVEMBER 2015

NOVEMBER 2nd
Interest Tables:
Stones / Gemstones Mounted in Jewellery


NOVEMBER 9th
Interest Tables:
Minerals / Fossils from Scotland


NOVEMBER 16th
Club Evening & Preparation for Fair



NOVEMBER 23rd
Interest Tables:
Field Trip / Holiday Finds


NOVEMBER 30th
Club Evening

---





For further information
and
full schedule of events
please click the link below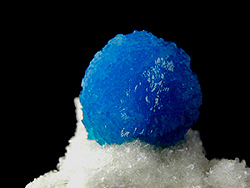 Cavansite on Stilbite

Pune (Poona)
Maharashtra State
India